Company Biography
3 Sticks has been creating their signature brand of new devised music theatre since 2005. Previous works include: Children on a Country Road (2015), Vestige (2014), Paper Plane (2012) Le Gourmand or Gluttony (2011), Uncanny Valley (2010), The Traveling Musicians (2009), The Gypsy and the General (2008), Melancholy Play (2007), Midwinter Night's Dream (2007), Borderlines (2006), and Mythed (2005). Their work has been presented across North America at venues such as Ars Nova, Dixon Place, Cloud City, Music Theatre Factory, The Southern Theater, The Red Eye Theater, The Barn Arts Collective and at festivals including The New York Fringe, The Minneapolis Fringe, and the Edmonton Fringe. Past artist residencies include The Barn Arts Collective, The Freight Project, and The Red Eye Theater's Works-in-Progress.
Artistic Directors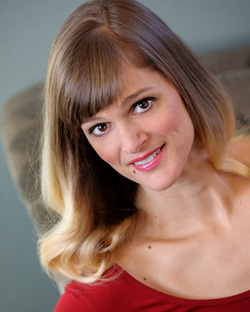 Katie Melby (Co-Artistic Director) is a Lecoq-trained theatre artist based in Brooklyn. She is currently co-directing and starring in "Rise and Fall," a Brecht-Bacchanallian party show every Sunday night at People Lounge on the Lower East Side with her arts collective BREAD. This fall she'll also be performing in "Sisters' Follies: Between Two Worlds" under the direction of Basil Twist with downtown performance artists Joey Arias and Julie Atlas Muz at Abrons Art Center. Recent performance credits include Basil Twist's "Rite of Spring" at Lincoln Center, Mabou Mine's "La Davina Caricatura" at La Mama, "The Cat Who Went to Heaven" at BAM, Jessica Scott's "Ship of Fools" at HERE Art Center's Culturemart, and the Chilean tour of Chris Green's "Firebird." Katie is also a graduate of the American Musical and Dramatic Academy and a founding member and producer at Cloud City, a multi-disciplinary art space in Williamsburg.
---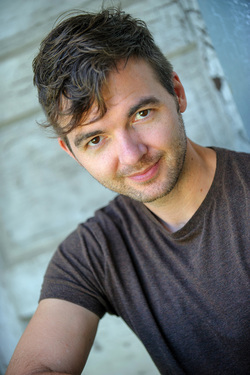 Andrew Lynch (Co-Artistic Director) is a Brooklyn based composer and performer. He recently contributed the music and performed in Split Knuckle Theatre Company's The Curious Case of Phineas Gage at the New York Fringe Festival, which received the 2015 Fringe NYC Overall Excellence award for Best Ensemble. His original music theatre has been presented at numerous NYC venues such as Ars Nova, Music Theater Factory, and Dixon Place. The New York Times describes his work in Le Gourmand or Gluttony as "rich in musical abundance... so pleasing to the palate, it deserves a bigger table." Recent performance credits include, Cadence Dakota Begbick in Bread's Rise and Fall, Paul Bradley in 3 Sticks' Vesige, and Lloyd in Jahn Sood's The Disappearing Man. He also performed as a Blue Man in New York and Chicago. He is a Co-Artistic Director of 3 Sticks, and a founding member of the Brooklyn arts space Cloud City.

---